Strategic Consulting for Nonprofit Success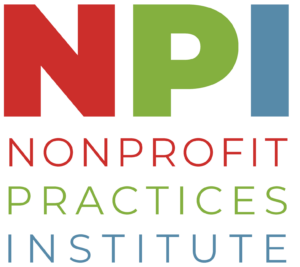 No Longer Available
The pandemic has caused many nonprofits to step back, pause, and reexamine their organizational purpose, plans, and capacity. As we re-emerge from the past year, Strategic Consulting for Nonprofit Success is an opportunity to make the most of this time of change to strengthen our organizations and the work we do.
For the first time, NPI is offering capacity-building grants for NCW nonprofits to work directly with a consultant to provide customized, tailored support in one of 3 areas: Planning & Engagement, Organizational Culture & Structure, or Partnerships & Collaboration.
Eligibility
Organizations must be a 501(c)3 nonprofit organization serving and located in Chelan, Douglas, Okanogan, or Grant counties to be eligible for a grant.

The exception to this requirement is that not all partners who apply for a Partnership & Collaboration grant must be a 501(c)3 nonprofit. Fiscally sponsored programs, government entities, and other types of groups may participate. 

A grant application is needed from each organization applying for a grant. This includes each group that is part of a collaborative capacity-building grant. If you have questions or need assistance, please contact Claire Oatey at claire@cfncw.org or (509) 663-7716.
Grant funds will cover the costs of the consultant's time to work with your organization but will not cover the significant time investment of your staff and board leadership over a 3 – 4 month period. Organizations should be committed to the process prior to submitting an application for consideration.
The size of the grant award will be designated by CFNCW and Icicle Fund after the scope of work is determined with the consultant.
Grant Agreements will be signed by all participating organizations. This includes each group that is part of a collaborative capacity-building grant.
Grantees will be required to participate in a reporting process after the close of grant, which may include a semi-structured interview or group report-out with other grantees.
Application opens April 20 and is due by 10 PM on May 31, 2021.
For questions, contact our Director of Community Grants, Claire Oatey, at claire@cfncw.org or (509) 663-7716.
---
Strategic Consulting Areas
1. Planning & Engagement
Whether it was a busy time or a time of stillness for your organization, it is likely that the pandemic has complicated your long-term strategic plans. In a Planning & Engagement project, a consultant will work with your organization to engage with your most critical stakeholders while developing (or revising) your strategic plan for the coming years.
With a three- or four-month process, the goal will be to create your plan as a "living" document that your board and staff leadership can use actively throughout the year as a guide for alignment during regular planning and decision-making.
The process will be tailored to match your needs, but likely to include the following:
a planning committee or taskforce,
some level of engagement of both internal and external stakeholders,
a retreat or workshop of your board,
drafting and ratification of a strategic planning document, and
the opportunity to join in monthly meetings with a cohort of leadership peers from other orgs undergoing a similar process.
2. Organizational Culture & Structure
The past year has included rapid changes and unprecedented challenges, including a public health crisis, economic chaos, political conflicts and social upheaval.  For many organizations, these have pointed out a need for change internally as well.  But big transformations can be elusive and slow, especially when capacity is limited.  In an Organizational Culture & Structure project, a consultant will work with your organization to assess your current capacity and choose specific areas for immediate development.  This may include changes to your board structure, board meetings, community engagement efforts, leadership model and/or bylaws.
Over the course of several months, a consultant will work with your board and staff to identify and address one or more areas of opportunity for developing dynamic capacity so that your organization is better suited to change along with the times now and in the years to come.
The process will be customized to your organization but may include:
an organizational capacity self-assessment,
a board/staff taskforce or committee,
workshops or retreats for your board or individual members,
coaching and/or training for key personnel, and/or
the opportunity to join in monthly meetings with a cohort of leadership peers from other orgs undergoing a similar process.
3. Partnerships & Collaboration
In times of change and opportunity, we often turn to each other as resources and peers.  However, it can also be difficult to maintain the capacity and focus required to turn peer and partner relationships into lasting formal structures and/or programs.  Open only for applications by multiple groups or organizations, the Partnerships & Collaboration option will help explore and develop a formal partnership between institutions, which can be in any stage of development.
This may include:
Partnering on programs and services
Exploring mergers and acquisitions
Alliances (e.g., regional art alliance)
Taskforce around a strategic community priority
Any other formal or semi-formal collaboration across organizations
---
Consultants
Craig Howard
First Creek Partners (Methow Valley)
Craig Howard is the principal at First Creek Partners, a consulting practice working with small to medium sized nonprofits. Craig's focus is on organizational development, strategic planning, risk management, fundraising, efficiency, and bringing joy to the nonprofit environment. Craig has over 20 years of experience in the nonprofit realm, having started organizations, worked as staff, volunteered on boards, and helmed organizations through crisis. His podcast, Nonprofit YEAH! is now available on iTunes.
Andy Fife
Fife Consulting (Seattle)
Andy Fife is a consultant, coach, speaker and writer in nonprofit strategy and cultural policy. He has been building programs and organizations from scratch for 25 years, and he has helped hundreds of organizations and leaders focus, advance and transform. With an artistic background, an entrepreneurial nature and a catalogue of self-developed technical skills in leadership, management, finance and governance, Andy is committed to helping communities and groups to build equitable, relevant and lasting visions for their own practices or institutions.
---
This program is made possible by our Partners in Giving whose unrestricted donations support various activities and operations at the Foundation.
We also wish to thank the Icicle Fund for their additional investment in this program.
The Nonprofit Practices Institute is a partnership of the Community Foundation of NCW and the Icicle Fund.