Give NCW has raised: $139,982
Give back to the place you love!
Make giving locally part of your holiday tradition.
Thanksgiving Day - December 31
Give NCW is an online fundraising campaign supporting nonprofit organizations across North Central Washington from Thanksgiving to December 31st. Each organization has been vetted by the Foundation and is doing great work to make our communities better places for all.
Minimum donation is just $10 and 100% goes to the nonprofits you support.
Donate on Funday Mondays and be entered to win $1,000 to use on Give NCW any way you choose!
Donate to Give to All and your gift will be MATCHED up to $50,000! The final Give to All amount is disbursed equally among all organizations who raise at least $1,000.
To see how much each organization has raised, click here.
GIVE TO ALL!
Support ALL Give NCW nonprofits with a gift to Give to All. The final amount will be matched up to $50,000 and shared equally among all participating nonprofits who raise $1,000 or more.
CAFE
Dedicated to supporting and enriching our community, environment, and economy through education and literacy initiatives.
Cascade Medical Foundation
Help us buy more life-saving automated external defibrillators (AEDs) for the Leavenworth community!
Chelan Douglas Community Action Council
Help support our new community food pantry in Wenatchee!
Chelan Valley Housing Trust
Stable and Secure Housing in Chelan Valley
Greater Leavenworth Museum
Preserving and promoting the heritage of the Upper Wenatchee Valley.
Icicle Creek Center for the Arts
Help us launch new performing arts summer camps at ICCA!
Mobile Meals of Wenatchee
Delivering hot nutritious meals to those that are home bound, on hospice, recovering from an injury or illness, or unable to care for themselves.
NCW Community Toy Drive
Ensuring children in need in Chelan, Douglas, and Okanogan counties receive a special gift during the holiday season. 
Okanogan County Child Development Association
Changing the lives of children and families through lifelong learning and literacy by funding free monthly books for children in our community.
Okanogan Regional Humane
Emergency Veterinary Care For Animals In Need
Pateros Treehouse
Serving the Quad City area and beyond with quality childcare and early childhood education curriculum as a private, charitable nonprofit.
Safe Families for Children
Working to prevent child abuse and neglect, reduce the number of children entering the child welfare system, and support and stabilize families.
Sustainable NCW
Empowering and Educating for a Greener Future! We promote a culture of environmental stewardship and social sustainability in NCW.
KC Help
Help support our community Hospital Equipment Lending Program
TREAD
Working Together to Enhance and Protect Sustainable Outdoor Recreation
Waste Loop
Connecting with people, businesses, and schools to inspire innovative solutions to local waste and recycle challenges and in-turn motivate action to integrate solutions into the community. 
Wenatchee Rotary Foundation
Your donation will support current and new amenities at Wenatchee's Rotary Park.
Wenatchee Valley Dispute Resolution Center
Sustain Wenatchee Valley Dispute Resolution Center's mission of changing relationships through peaceful conflict resolution! 
Wenatchee Valley YMCA
YMCA - 113 Years serving our valley!
Alano Club
Giving hope to all, seeking a pathway to recovery.
Camp Fire NCW & Camp Zanika
Inspiring youth to connect with nature and to each other and help youth make memories to last a lifetime.
Cashmere Museum & Pioneer Village
Collecting and preserving the natural and cultural history of our local region.
Chelan Douglas Volunteer Attorney Services
The Demand For Civil Legal Assistance Is At An All-Time High
Children's Home Society
Strengthening family well-being by partnering with children and adults, together.
Green Okanogan
Now you can reduce, reuse, recycle and repair at Green Okanogan! Promoting a circular economy in North Okanogan County since 2008.
Indigenous Roots and Reparation Foundation
Indigenous led nonprofit preserving history, culture, tradition and language through education and advocacy. #landback
Mountain Meadows
Help us update our Resident Safety System
North Valley Hospital Foundation
Supporting our Critical Access Hospital in North Okanogan County that is designed to meet the needs of our community residents.
Okanogan County Search and Rescue
Trained volunteers responding immediately to remote outdoor emergencies.
Our Valley Our Future
Tackling challenges and seizing opportunities to build a stronger, more resilient community for all residents.
Pinnacles Prep
We believe that all students are brilliant and capable of solving big problems even at a young age. At Pinnacles Prep, every student will be college, career, and community ready.
SAGE
Violence Emergency Shelter Expansion Project
TEAMS Learning Center
Providing a model environment for parents, students, intern teachers, and student teachers to learn and support the children of North Central Washington.
Thrive Chelan Valley
Dedicated to ensuring that all youth in the Lake Chelan valley have everything they need to reach their full potential.
Upper Valley Connection
Providing community-based activities for people with special needs and building connections through arts, theatre, sports, and other social activities. 
Wenatchee Area Genealogical Society
WAGS connects, collects and protects family histories.
Wenatchee United SC
Wenatchee United recognizes the social benefits as well as the physical benefits of youth players having the opportunity to participate in an organized team sport. 
Wenatchee Valley Humane Society
Help us buy a new cargo van so that we can continue saving pets' lives and bringing and keeping pets and people together.
Wenatchee Youth Baseball
Fostering youth development, promoting physical fitness, teamwork, discipline, and building a healthy lifestyle.
Alatheia Riding Center
Change a Veteran's life with the healing power of horses! Alatheia Riding Center's "Warriors & Horses" is an unmounted mental health program for Veterans with PTSD.
Cancer Care of NCW
Supporting local cancer patients with needed nutritional supplies and a place to stay while receiving their cancer treatments
Chelan County Mountain Rescue
Volunteer search and rescue unit that serves backcountry travelers in need across the mountains of Chelan County.
Chelan-Douglas Land Trust
Access to Protected Natural Places for our Community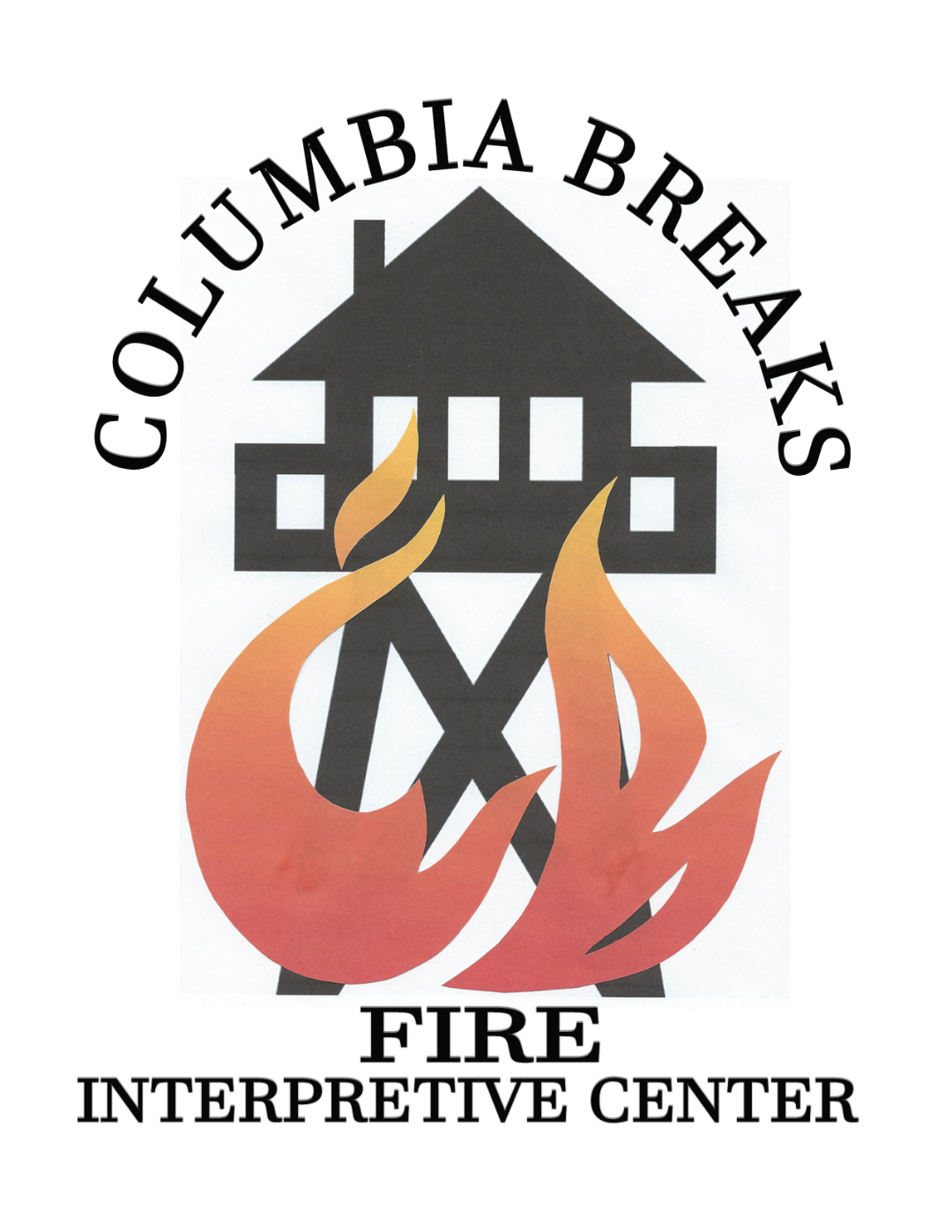 Columbia Breaks Fire Interpretive Center
Sharing the historic impact and ecological role of wildland fire, the history of fire management/suppression, and how the public can prevent and reduce the impact of wildfires.
Hand in Hand Immigration Services
Helping legal residents obtain their U.S. citizenship.
Ingalls Creek Enrichment Center
REACH Community Impact: Invest in the Wenatchee Valley and College Students
Mountain Sprouts Children's Community
Training Our Teachers in American Forest School
Numerica Performing Arts Center
Keep the Arts Alive in Downtown Wenatchee
Okanogan Highlands Alliance
Celebrating, Stewarding, and Protecting the Okanogan Highlands
Pateros Apple Pie Jamboree
Striving to make participation in the arts available to youth in are community.
Pybus Market Foundation
The Pybus Foundation enhances the quality of life by engaging in charitable activities at Pybus Market that build community, support other nonprofits and are educational in nature.
Small Miracles
Food That's in When School Is Out! Small Miracles feeds hungry kids ensuring.no child goes without a nutritious meal that might otherwise go without.
The Brave Warrior Project
Supporting families and eliminating barriers for children with disabilities and chronic illness.
Tierra Village
Providing homes and services for people with developmental disabilities in a community in which people live as equal citizens with full respect for their human rights, freedom and dignity.
Upper Valley MEND
Upper Valley MEND envisions an empowered community with equitable access to food, housing, wellness, and economic security.
Wenatchee Outdoors
Your donation would enable us to lead guided outings, expanding our community's access to the wonders of nature and facilitating outdoor experiences for families with young children.
Wenatchee Valley Children's Guild
Our mission is to support the basic needs of low-income children within the Wenatchee Valley to help them rise above adversity and grow towards a successful future.
Wenatchee Valley Museum and Cultural Center
Help support our mission to gather, engage, and educate people to celebrate and preserve the history, arts, sciences, and rich diversity of our region.
Women's Resource Center of NCW
Housing and Support for Homeless Individuals and Families
C6 Forest to Farm
Upper Wenatchee BARD Project: Supporting the restoration of fire resilience of at-risk overstocked forests by creating valuable products from excess forest fuels. 
Cascade Fisheries
Working to restore native fish habitat through enhancement, education, and community engagement.
Chelan Douglas CASA
You can change a child's story and help children and youth who have endured abuse and neglect to ensure they are safe, have a forever home and for their overall wellbeing.
Chelan Valley Hope
Raising Hope, Helping Families Out of Crisis 
Evergreen Mountain Bike Alliance
#2 Canyon Trail System Development
Hope Care Clinic
Bringing hope to North Central Washington by expanding our Behavioral Health program in 2024.
Master Gardner Foundation
Empowering our community with research-based knowledge and skills, while creating a beautiful garden that inspires learning and enjoyment for all.
NCW Arts Alliance
NCW Arts: Create. Connect. Collaborate. 
Okanogan Behavioral HealthCare
Highland Center/The Art of Recovery
Okanogan Land Trust
Connecting people to the land, conserving and sustaining our working farms and ranches, wildlife habitats, and water resources for generations to come.
Pateros Brewster Community Resource Center
Engaging Pateros, Brewster, Bridgeport families in south Okanogan County with access to useful, meaningful and supportive services.
Ridge 2 River Animal Haven and Humane Education
Ridge 2 River has built a safe place for humans and animals, where we can come together and learn there is more that we share then what separates us. 
Stage Kids WA
DOUBLE YOUR IMPACT by helping Stage Kids support local venues!
The First Tee Central Washington
To enable kids to build the strength of character that empowers them through a lifetime of new challenges.
Together for Youth
Uniting and empowering families, schools, and the entire community in a collective effort to enhance the health, safety, and success of our youth.
Velocity Swimming
Promoting the development of life skills through the sport of swimming. 
Wenatchee River Institute
Support connecting people, communities and the natural world! 
Wenatchee Valley College Foundation
Support the "College Readiness Bootcamp", a 2-week intensive course in basic college readiness skills including study skills, reading, writing, and math fundamentals.
Wenatchee Valley Senior Activity Center
Angel Fund: Helping Local Seniors in Need.
YWCA North Central Washington
Fighting for a better Wenatchee, YWCA NCW is committed to eliminating racism, empowering women and promoting peace, justice, dignity and freedom for all.
$
0

M

ASSETS UNDER MANAGEMENT
$
0

M

GRANTS & SCHOLARSHIPS AWARDED