Hugs for Healthcare Heroes Final Distribution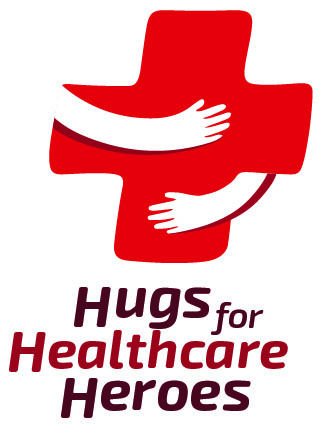 The Hugs for Healthcare Heroes campaign has made its third and final "Hug in a Mug" distribution, resulting in 1,696 healthcare heroes at Confluence Health, Columbia Valley Community Health, Cascade Medical Center, and Lake Chelan Community Hospital that have been recognized for their hard work and sacrifices during the pandemic.
Each "Hug in a Mug" was filled with a gift card from a local business, thank you cards and notes of encouragement from the community, and other goods. Mugs were purchased with donations to the campaign or donated by local businesses and assembled by volunteers.
Claire Oatey, director of community grants at the Community Foundation of NCW, and Mandi Burton-Carter, hospitalist for Confluence Health, spearheaded the project with support from the Community Foundation of NCW, the Confluence Health Foundation, and several partners across the region.
"When we heard our healthcare workers were feeling exhausted and depleted, we were compelled to find a way to let them know their community was supporting them" said Oatey. "Purchasing gift cards from local businesses who were also struggling felt like a win-win for our communities."
Since the campaign began in December, over $37,500 was collected in cash donations, gift cards, and in-kind donations to purchase mugs, gift cards, and other fun goods from over 90 local businesses.
For more information and to view a list of partners and participating businesses, visit www.cfncw.org/hugsforhealthcareheroes.
Subscribe to the CFNCW e-newsletter for donor news, scholarship opportunities, and good work being done in the community. 
$
0

M

ASSETS UNDER MANAGEMENT
$
0

M

GRANTS & SCHOLARSHIPS AWARDED